Your Business. Your Message. Our Help.
Business is changing. Keep your customers engaged with easily updated, custom digital signage. UX2D offers out of the box solutions scaled to fit your business with dedicated support and service.

With life returning to normal, engaging customers is more important than ever. Digital signage offers a dynamic and safe solution to bringing customers back through your doors, informing them of the changes you've made, and introducing them to your most recent innovations.
Contactless communication is within reach.
UX2D offers digital signage solutions for every scale and type of business, founded on the premise that software should be resilient and flexible first. Whether you need to integrate pre-built apps or work with our engineers to build a custom solution, our platform delivers comprehensive content management.
Explore New Products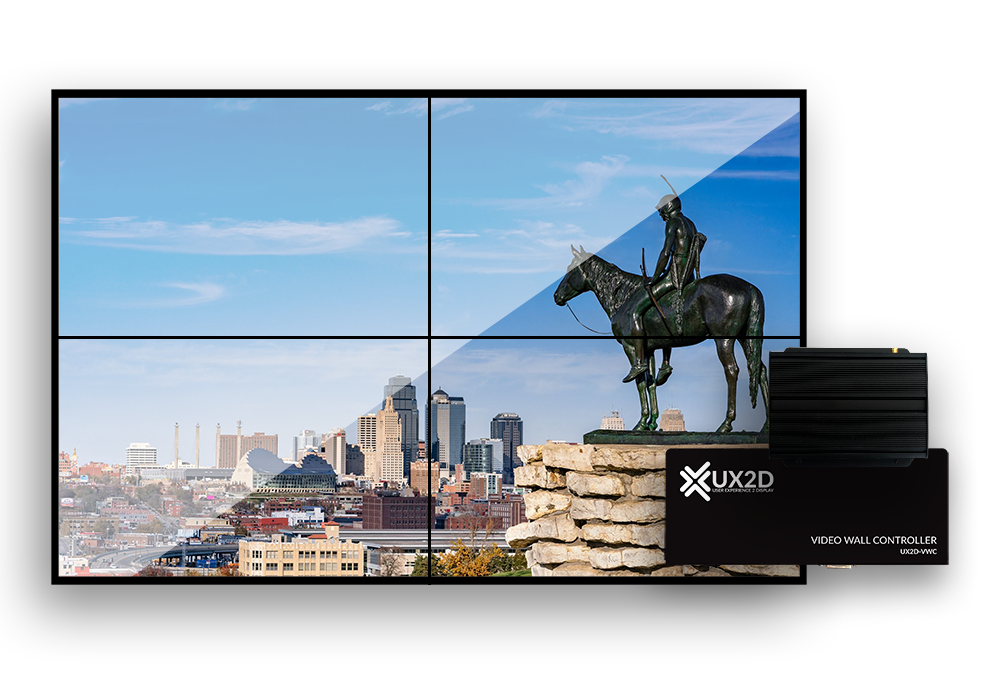 Your brand. Bigger.
With 4k video support and seamless split monitor images, your message has never been clearer. Greet special guests, advertise new products, and issue helpful reminders in one place with instant content updates from wherever you are, no matter where your video wall is.
Who uses UX2D?
UX2D is a trusted partner helping businesses deploy their digital signage, from content management to exclusive software to ready-to-use hardware. Join the ever growing group of prominent businesses turning to UX2D's fresh digital solutions.